IDE plugins
Tinkerwell has IDE plugins for PhpStorm, VSCode and Sublime Text 3. All of them require a licensed version of Tinkerwell that is installed in the default system path. The plugins are only capable of running code locally. So if you are using Homestead or want to run code via SSH, please use the standalone app.
Currently, all plugins are tested on macOS only and might not work on other operating systems due to system constraints.
Tinkerwell for PhpStorm#
Take a look at the separate PHPStorm plugin page.
Tinkerwell for Sublime Text 3#
You can install the Tinkerwell plugin for Sublime Text 3 via Package Control. The plugin adds items for Tinkerwell in the right click context menu – you can run code by selecting the lines that you want to run and clicking Run with Tinkerwell in the context menu.
The Sublime Text 3 plugin is broken and needs an update. You can track the progress here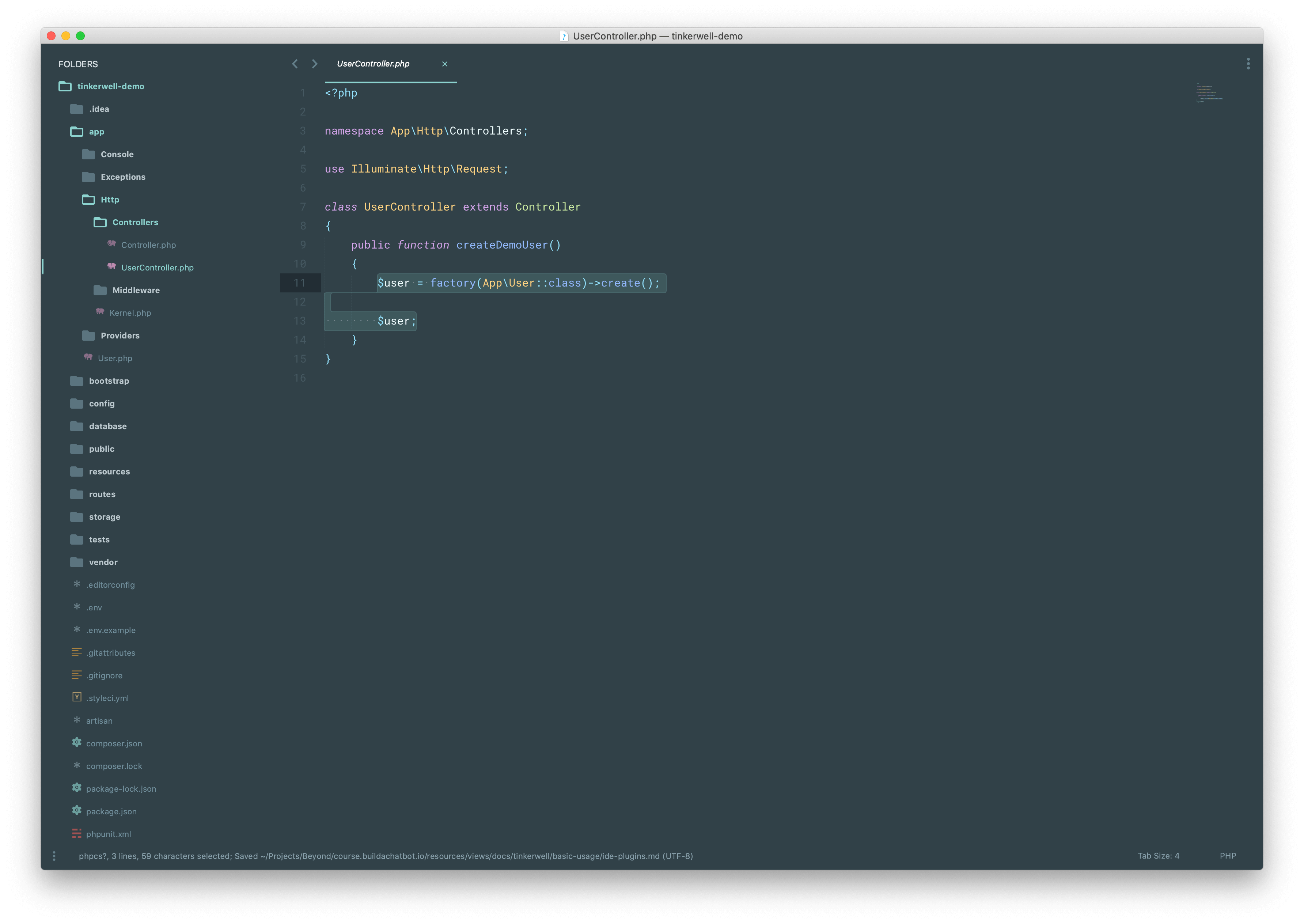 Tinkerwell for Visual Studio Code#
The Tinkerwell extension for Visual Studio Code can be installed via the extension marketplace within the IDE.
To run code, select it and press Control+Option+N or click Run with Tinkerwell in the right click context menu.
Opening code by clicking Open in Tinkerwell does not work. You can track the progress of this issue here.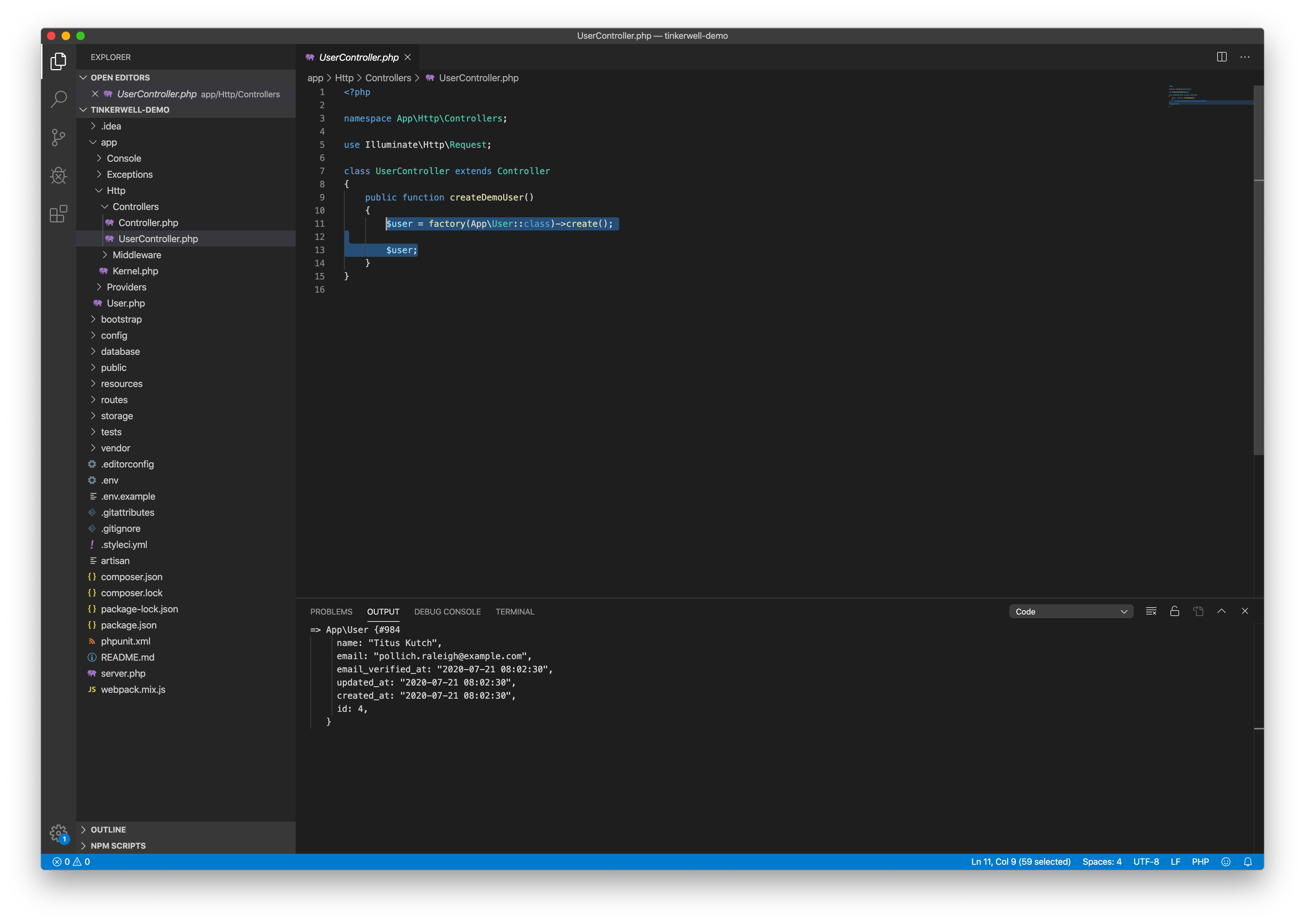 Acknowledgement#
The IDE plugins have been promoted as a major feature for a while, especially as Tinkerwell V1 was macOS only and we haven't updated the features on the marketing site with the V2 launch.
At the moment, we haven't found a way to provide the same experience for Windows and Linux users because these operating systems work differently and cross-app access is difficult or even impossible in the same way as it works on macOS.
We have decided to remove the IDE features from the marketing site and focus on the standalone app. We will continue to provide updates to fix macOS issues of the plugins and improve the documentation to make this easier to understand. At the moment, we can't promise plugins for other operating systems.